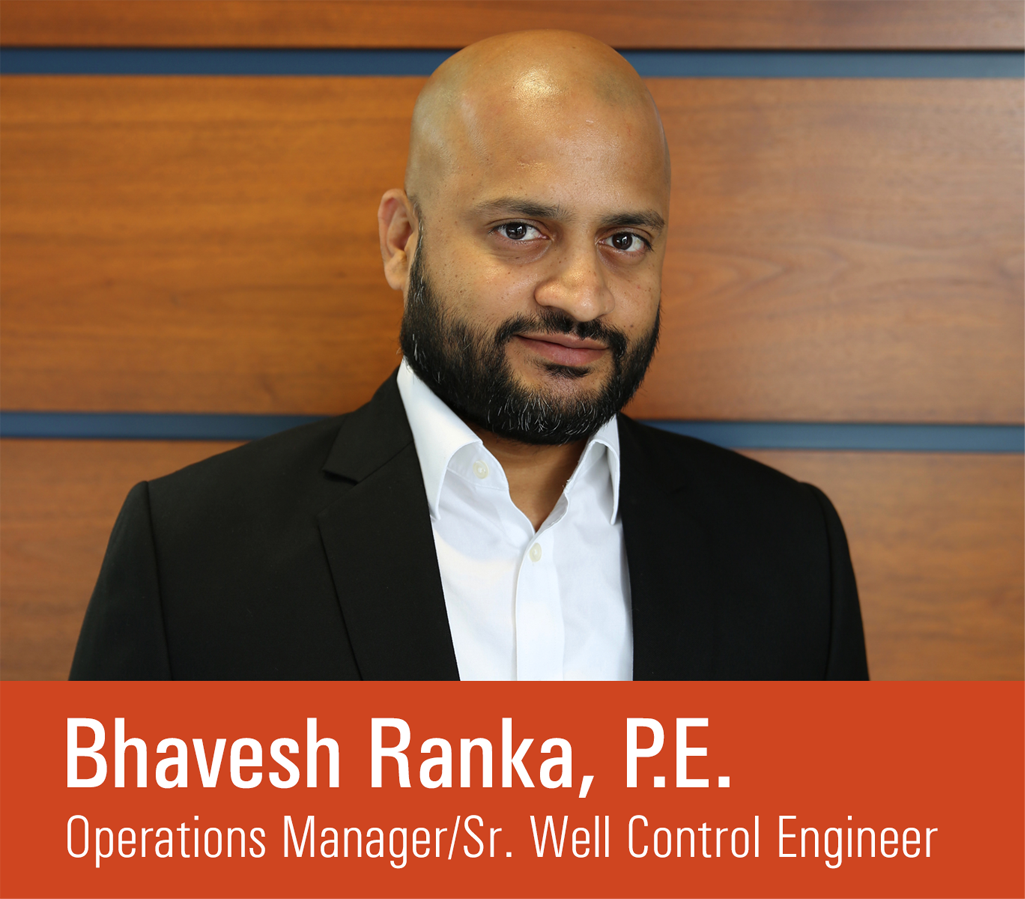 Bhavesh Ranka has more than 12 years of experience in the well control industry. He is involved in all aspects of well control engineering, blowout intervention, and firefighting operations and recovery. He is also involved in all phases of well control engineering, including blowout contingency planning, dynamic well kill design and execution, underground blowouts, rig equipment inspections, drilling plan reviews, gas dispersion modeling, engineering, and field operations. He has been a lead engineer in third-party inspections for compliance with BSEE regulations. Bhavesh possesses regional experience
in the majority of the petroleum-producing states in the United States. He has worked on well control and well control engineering projects in Australia, Cameroon, Canada, India, Nigeria, Saudi Arabia, Spain, and United Arab Emirates. He also has experience in land and offshore well control events, inland barge blowouts, H2S wells, oil-based mud kicks, and high-pressure wells. He has been a team leader on various well control projects, like blowouts, kick circulation, etc. He has been involved with surface and subsurface well control remedial projects. He has experience with special service projects that include hot tapping, dry ice and cryogenic freeze jobs, and post-event consulting.

Bhavesh graduated from University of Mumbai with a bachelor's degree in chemical engineering. He also has a master's degree in natural gas engineering from Texas A & M University, Kingsville. Bhavesh is a member of the Society of Petroleum Engineers and is IADC WellSharp certified. He is a registered professional engineer in the State of Texas.
---
Gene Sweeney's industry experience includes an unyielding focus on safety, incident planning, reliability, and response. He began his career at the US Naval Warfare Assessment Center working on fire control systems trouble and failure reporting for the submarine ballistic nuclear program. Earning a bachelor's degree in mechanical engineering from MIT as well as graduate degrees from University of Michigan and Texas A&M, Sweeney has led and supported extensive well control event mitigations both onshore and offshore. Gene led BP's global well control team where he was responsible
for strengthening BP's well control capabilities in the wake of the Macondo incident.
---